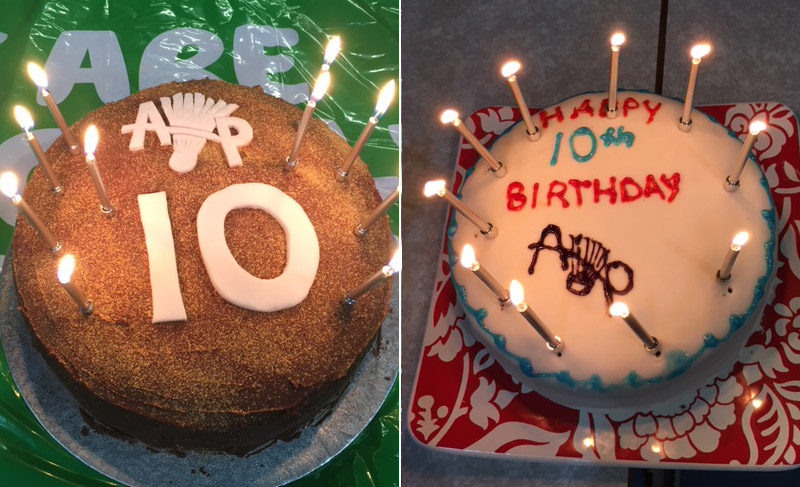 Sunday 26 November – 10th Anniversary Community Parent/Child Doubles Tournament
The club celebrated it's 10th Birthday in style – The Jack Petchey Foundation kindly awarded the APJBC a Small Grant in recognition of Judith being nominated for a Lifetime Achievement Award. This award covered the cost of the court booking, shuttles and drinks for all the players.
Running alongside our Birthday celebrations was our 3rd Badminton4Macmillan fundraiser – Tanya manned the refreshments – we raised £300 to our total bringing it to an amazing £7835.
64 players took part, starting with friendly group matches and progressing to some competitive final matches.
1st place Tim and Matthew Riley
2nd Ariadne and Andreas Cambanis
3rd Ian and Amie Douglas
4th and top primary player Paul and Cillian O'Connor
Fair play prize Louisa Gravelle
Prizes were tickets to the All England Yonex Finals in Birmingham